June 20, 2018
Lipedema Simplified Training
Webinar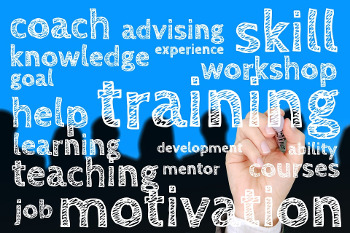 Catherine Seo, PhD, founded Lipedema Simplifed LLC in 2013 to try and find answers about her abnormal weight and body size issues.  Sound familiar?  In addition to great information you can find here, Catherine has provided a MasterClass: Beyond Lipedema Webinar training on the Lipedema Simplified website to help fellow Lipedema sufferers find answers to their body shape and weight related issues.  She will cover disciplines of managing and transforming Lipedema to include:
Mental/Psychological
Physical
Emotional
Spiritual
Social
Webinar Replays
You can view any missed webinars at http://lipedema-simplified.org/webinar-replays/.
LIVE Webinar: MasterClass: Knees and Hips OH MY!: Joints and Lipedema
Saturday January 4, 2020 @ 4:00 pm Eastern Time (US and Canada)
MasterClass

:

How to Enjoy the Holidays with Keto
REGISTER NOW (spaces are limited)
Saturday December 16 @ 3:00 pm Eastern Time
There will be a SPECIAL HOLIDAY GIFT of a discounted Mini-MasterClass on Lipedema & Keto to kick off the New Year for those attending. Let 2019 be YOUR year for optimum health and well-being.
MasterClass: Beyond Lipedema – Taking Action for Living Your Best Life
REGISTER NOW (Spaces are limited so register now to guarantee a place)
Saturday September 29 @ 3:00 pm Eastern Time
Register for MasterClass Beyond Lipedema Webinar
MasterClass: Lipedema Surgery – Is It Right for YOU?
The decision for surgical intervention is a difficult one with many considerations, and each person's needs are unique to them.
This MASTERCLASS webinar will help you define what questions YOU need to ask as you pursue surgery, and will also provide some tools to help you start your journey.
A live Q&A to follow the presentation with Catherine Seo, PhD, and Margaret Rose who have both proceeded with surgery and are currently in the healing process.
WHEN: Saturday August 18, 2018 @ 3:00 pm EST
Signup here: https://zoom.us/webinar/register/WN_gAn2E1UTR8OHy-CjP3z93w
MasterClass: Find Your Voice – Learning How to Respond to Stigma
Find Your Voice is Saturday July 14 @ 3:00 pm Eastern time – for info and registration here:
https://zoom.us/webinar/register/WN_Z5OzIbuFSvu_qm7zsM1C_Q
FaceBook groups
Lipedema & Keto Way of Eating – https://www.facebook.com/groups/LipedemaKetoWOE/
Zen and the Art of Lipedema
Zen is simplicity – what is the body-mind connection? especially with Keto and how can this work FOR YOU!
WHEN: Saturday June 30 @ 3:00 pm Eastern Time
REGISTER HERE
MasterClass: About Carbs & Keto Way of Eating
Special guest Prof Timothy Noakes, MD, one of the most prominent experts in LCHF and nutrition scientist will share his journey and discoveries about eating Low Carb/High Fat (LCHF) and why it seems to work.
Leslyn Keith, OTD, CLT-LANA and Mende Staggs, Keto Coach & Chef will be answering questions after the presentation.
WHEN: Saturday July 7 @ 3:00 pm Eastern Time
REGISTER HERE
Lipedema ladies have successfully lost weight, reduced inflammation, eliminated painful symptoms with a Ketogenic way of eating. Come find out more about Keto!
Online Courses
In addition to the webinar there are online courses you can take to help with your understanding of this disease, how to manage it, research initiatives, complicating factors, etc.  Try to learn as much as you can from the experts in the field.  Knowledge is power.  Armed with this knowledge and professional help you can adapt your lifestyle, e.g. diet and nutrition, exercise, compression technology, liposuction, etc., giving you the greatest chance at the best quality of life.
Setting the Research Agenda for Lipedema
Lipedema 101: An Introduction
Lipedema 102: A Solutions Forum
WHAT ARE YOUR QUESTIONS ABOUT LIPEDEMA?
The Lipedema Project is partnering with INSPIRE (one of the largest patient communities – Inspire connects patients, families, friends, caregivers and health professionals for health and wellness support) for a week of Q&A.  (June 18-22, 218) Great opportunity to get your questions answered!
https://www.inspire.com/groups/the-lipedema-project/discussion/ask-the-experts-options-for-treating-and-managing-lipedema/
Leslyn Keith, OTD, is the Director of Research for The Lipedema Project and an instructor for their MasterClasses. Keith is an occupational therapist and researcher with a focus on lymphatic disorders, lipedema, and obesity.
Catherine Seo, PhD, is co-founder of The Lipedema Project, a lipedema patient, advocate, and filmmaker.
We will be sending Dr. Keith and Dr. Seo your questions daily and posting their responses in the comments as they come in. Please understand if they are unable to get to your question due to time or topic constraints. Thanks in advance for your participation!
This content is for general informational purposes only and does not necessarily reflect the views and opinions of any organization or individual. The content should not be used as a substitute for professional medical advice, diagnoses, or treatment. Please consult your healthcare provider about any questions you may have regarding a medical condition.
Hope you can carve out some time to review the above trainings.
I would also be interested in knowing if you find additional training and education pieces to share with others online.  Drop me a note and I'll get it posted.  Thanks.
To your improved health!